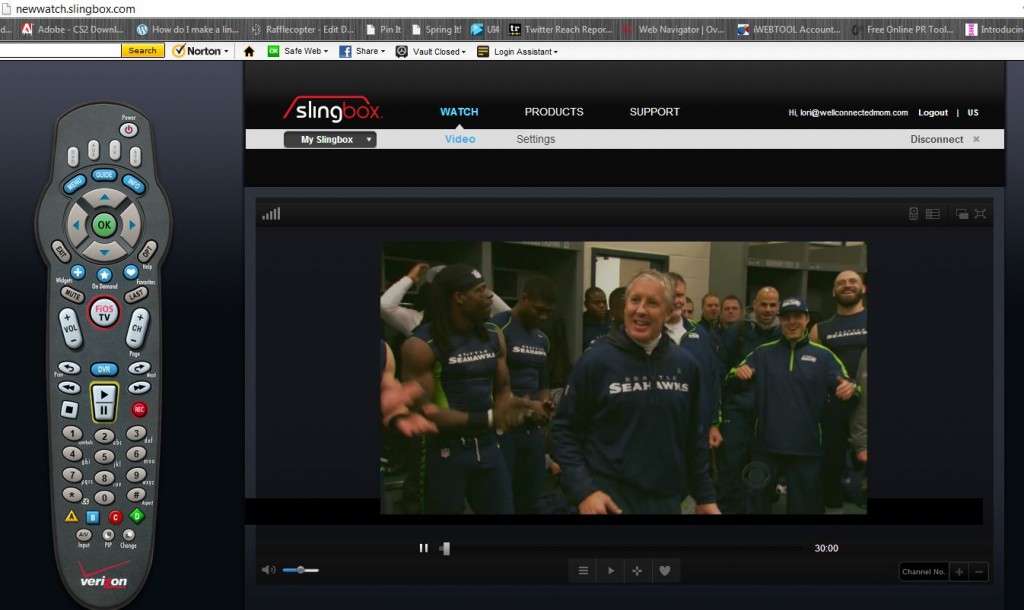 Have you heard about Slingbox yet?  Slingbox got started in 2004 as a device that enable people to watch locally televised baseball games from another part of the country.  Soon it evolved into being able to watch any live TV shows or DVR recorded content from anywhere in the world.
The Slingbox connects to your DVR and can share live TV and recorded content via your broadband Internet Connection to any PC/Mac or mobile device (Android, iOS, Windows) enabled with the SlingPlayer app.  With only a 10-15 second delay, watching your local channel live TV has never been so easy or so good (see it in full 1080 HD).
Find out more about the Slingbox 500 in our review, "What is a Slingbox and Do I Need One" at WellConnectedMom.com.