by Lori Cunningham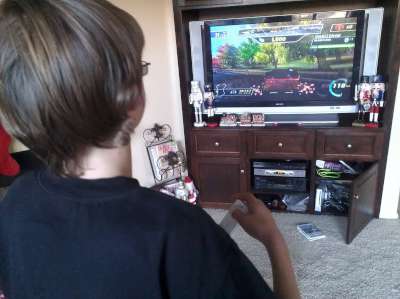 Do you have an XBOX 360, PS3, or Wii in your bonus room or child's bedroom but no Internet access?  When your children are young, they won't have a need for online access for their gaming console.  However, once they get older, they will be desiring to go online to play with other online players, download game trials, watch movies, etc.
Even today, you have probably noticed that after receiving the latest Dance Central 3 game, you popped it into your XBOX 360 or PS3, only to find your console wants to go online to receive an update.  Today's consoles need to be connected to the Internet to get the most out of your gaming experience.
But what if the room where you have your game console doesn't have Internet access?  WiFi can work, if your WiFi signal is strong enough.  However, for streaming movies from Netflix or even high-intensity online games, WiFi can be spotty and cause delays.
I recently discovered a solution that provides full HD quality video throughout the house WITHOUT the need for new wiring.  It's a standard called MoCA (Multimedia over Coax Alliance) which utilizes existing coax cable in the house.  More than 90% of all US homes have coaxial cable installed throughout the house, so just about any home can use this built-in network as an Ethernet network to stream video and carry Internet signals.
The possibilities of this existing network in your home are endless but for purposes of this article, we'll stick to the task of bringing Internet connectivity to your XBOX 360, PS3, or Wii to a room which has no Ethernet port.
What You'll Need
To  bring Ethernet connection to a non-Ethernet room, you will need to purchase an Ethernet to Coax MoCA Network Adapter.  There are numerous well-known brands out there that make them like Netgear, Actiontec, etc.
The one I am testing is the Actiontec ECB2200 Network Adapter*: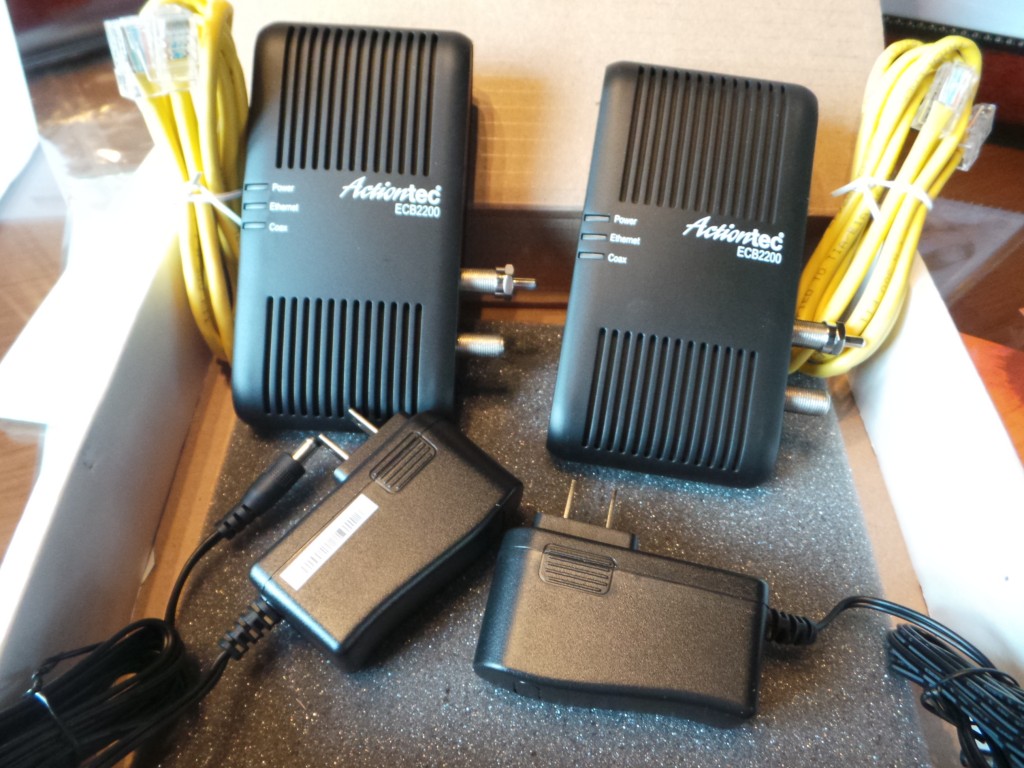 How to Set Up Your New Network
I will briefly discus the steps to install the adapter to show you how easy it is.  Each adapter kit comes with more thorough instructions if needed.
1st MoCA Network Adapter:
Step 1:  Plug one MoCA Network Adapter into your Broadband Modem/Router using the supplied Ethernet cable.
Step 2:  Locate the coaxial cable connected to the wall outlet in the room where your Broadband Modem/Router is.  For me, I found this coaxial cable going into our Verizon FIOS DVR.  MoCA sent me a Network Adapter that works specifically for Verizon FIOS, so you'll want to ensure you purchase an adapter that works best with your cable company.
Step 3:  connect the adapter to a power source.
2nd MoCA Network Adapter:
Step 4:  Use the supplied Ethernet cable to plug your XBOX 360, PS3, or Wii into your 2nd MoCA Adapter.
Step 5:  Plug the coaxial cable in the room with your gaming consoles (most likely, it's plugged into the TV) into your 2nd MoCA Adapter.  Then plug a coaxial cable going from the MoCA Network Adapter to your TV.  You may need to buy an extra coaxial cable for this, available at any hardware store or Best Buy, Radio Shack, etc.
Step 6:  Plug the power source connecting the MoCA Adapter to your wall outlet.
To ensure your Ethernet connection is ready, verify that both the Coax and Ethernet lights turn solid green on both adapters.  You should be good to go.
The details listed above are meant to show you that it's relatively easy to set up your own Internet connectivity and that you don't need a professional installer to do it for you.  In fact, you can even have your teenage son or daughter do it  for you if you'd like, it's easy enough.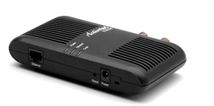 The MoCA Network Adapter for Verizon FIOS can be purchased at Amazon for $79.24 plus free shipping.  MoCA network adapters range in price dependent upon the brand or cable company you use.
Other MoCA products can be viewed and sourced on the MoCAisinyourhouse.com website.
A Homeowner's Perspective
Re-wiring a house that is already built is expensive and walls will need to be cut into to do it.  Perhaps you have a house that has Ethernet in most rooms, but not in your child's bedroom, the garage…which is your new teen/bonus room…or even a casita that is on your property and has cable, but not connected to the Internet.  I love the fact that you do not need to run any new wiring to get these rooms up and running with Ethernet/Internet capability.
In our last house, which is only 10 years old and centrally wired with coax and Ethernet in every bedroom, we had no Ethernet/Internet access in the family room.  I was astounded when I learned that.  We paid for the connected wiring throughout the house, but there was nothing behind the family room TV except coax.  I tried a similar type of concept called PoE – Power over Electricity to access the Internet, but it didn't work because of the length of run of the electrical wire and the number of outside walls which ran interference.  Had I known about MoCA then, I could have easily obtained Internet access to our gaming console.
TheWellConnectedHome.com was created to educate homeowners and DIYers on products such as MoCA, to make technology simple and explain how certain headaches in our lives (like no Internet access) can easily be resolved.  Knowing what technology is out there and how it's relevant to you is our passion; we're homeowners just like you and we face the same trials.
Tell us about some of your non-Internet connected rooms and your challenges.
*  We were given a MoCA Network Adapter in exchange for our evaluation.  All opinions are our own.