by Lori Cunningham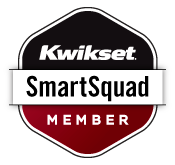 This Contest is Closed now.
I am pleased to a member of the Kwikset SmartSquad because I have been a Kwikset SmartCode user before theSmartSquad program even started.  I purchased several of the SmartCode Deadbolts with Home Connect for our home.  I wanted an electronic lock for four reasons:
1. To not have to fumble with my keys to open a door.
2.  To allow my kids entry into the house without having to give them a key they could lose.
3.  To allow contractors working on our home a temporary access code into the house that I could later change.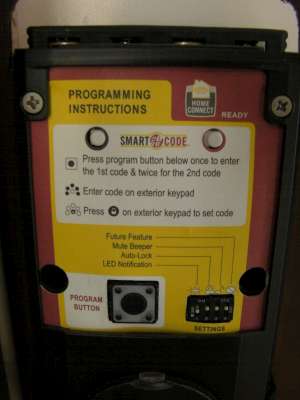 4.  To lock the doors with my phone or iPad without having to go physically to each door to lock it.
Z-Wave Enabled
In order to be able to control my door locks through my iPad or smartphone, I needed an electronic lock that is Z-Wave capable.  According to Wikipedia,
"Z-Wave is a proprietary wireless communications protocol designed for home automation, specifically to remote control applications in residential and light commercial environments. The technology uses a low-power RF radio embedded or retrofitted into home electronics devices and systems, such as lighting, home access control home entertainment systems and household appliances."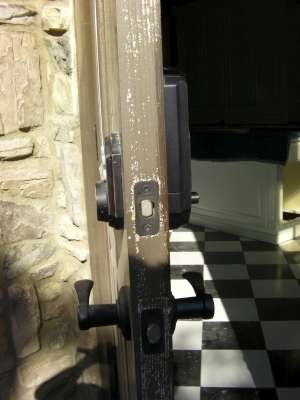 There are two emerging wireless communication protocols growing in popularity in the home automation business.  Z-Wave is one, Zigbee is the other.  Both are pervasive, so most manufacturers, like Kwikset, offer home automation products that cater to both protocols.
For my home, I chose the Z-Wave protocol.  Although I have not set up the Z-Wave network yet, I have been installing locks and lights that run on the Z-Wave network.  Once I setup the network using the MiCasaVerde Vera controller, I will write about how it works.  Essentially, I will be able to control my all locks and lights with the Z-Wave network in them.  For example, I will be able to automatically turn off all my Z-Wave lights and lock all doors at 11pm.  Or, if I set up a party mode, I can ensure my lights are half-dimmed and all door locks are unlocked.  There are endless possibilities and I am excited to test out different scenarios.
Using SmartCode Deadbolts
So far, I have found  my Kwikset SmartCode Deadbolt to be very helpful in allowing contractors (painters, tile layers)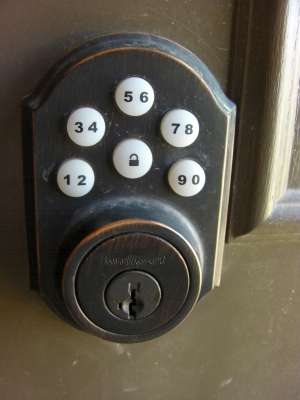 entry to our home.  Most of the deadbolts have the same entry code, which I programmed myself.  Only one door has a different entry code, the one that I gave to our contractors.  When their work is complete, I will only have to change that one code.
No wiring is needed, the SmartCode Lever works with four standard AA batteries which should last a year under normal use.  Both the deadbolt and lever locks also come with keys, so if you prefer using your key or worry that the electronics could fail, you always have a key backup.
Win It!
I am very excited to offer a free Kwikset Signature Series SmartCode Lever (lock and door knob) in your choice of finish.  You're going to love this door set, you'll never need a key again!  Note:  This giveaway is not the Home Connect version, so you do not need a Z-wave controller to use.
TO ENTER
Fill out the form below.  One entry per person.
Only USA addresses please.
The contest ends October 26th, 12am PST.  CONTEST IS NOW CLOSED.
The winner will be chosen by random.org.
Prize will be fulfilled through mail delivery.
GET EXTRA CHANCES TO WIN
Get 1 extra entry for following TheWellConnectedHome on Facebook.
Get 1 extra entry for following Kwikset Door Hardware on Facebook.
Get 1 extra entry for following @wellconnctdhome on Twitter.
Get 1 extra entry for tweeting on twitter, "I hope to win a Kwikset SmartCode Door Lever from @KwiksetCorp @wellconnctdhome http://bit.ly/pXcuIO."

Loading…

*I am a member of the Kwikset-sponsored SmartSquad and occasionally receive incentives to discuss issues related to home safety and security