by Lori Cunningham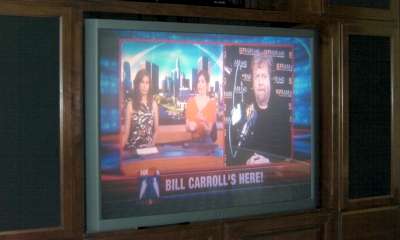 I am a mom tech blogger, so electronics are my gig.    We have an old 53 inch TV that we purchased over 10 years ago.
It's big and bulky and we are plenty ready for the new LED TV's.  But we waited this long for several reasons:
1.  To see if plasma was on it's way out or would it remain the best picture….I have seen the prices drop significantly over the years and the prices are now lower than some of the higher end LED's.  Although plasma offers a superior picture, I predict they will be harder and harder to find.
2. I wanted LED prices to get more competitive to LCD prices.  LED's are much thinner and use less energy.  LED TV's are becoming the norm.
3.  To wait for prices to decrease.  We were about to buy a SAMSUNG TV on a coupon from Costco in August but decided to wait to see if the price would come down.  It came down over $300!  Prices will continue to decline as retailers are making room for the 2012 TV's, which come out towards the end of the first quarter of each year.
4.  Looking for bundles. Last November I read an article about the glut of bigger screen TV's on the market – retailers had over estimated their supply.  As a result, there was a lot of packaged bundles to incentivize consumers to buy bigger TV's.  Many of bundles included a free  Blue Ray player or Google TV.  There were many bundle packages for large sized 3D TV's with a Blue Ray player and glasses.  I've already noticed many of these bundled packages again this year.  Although I was greatly tempted to buy one of the 3D TV's, I decided I really
didn't need 3D TV, and besides, there will be a day when we watch 3D TV WITHOUT the glasses!  I'll wait.
5.
Wanted a Smarter TV
.  At the
Consumer Electronics Show
I attended in January, I saw that LG offers Smart TV's (Smart TV's – by the way, the only kind of TV I would get) with FULL Internet access.   Their magic motion remote offers an onscreen mouse pointer so you can click your way through offerings, similar to the Nintendo Wii remote.  I have been waiting for a TV with complete Internet access for a LONG time.  Google TV offered Internet access but their TV's do not have very good technical specs.
Nonetheless, I will be buying my TV's very soon.  I plan on taking advantage of the great price breaks on 40″+ TV's that I'm already starting to see.
Where will I buy my TV?  That I don't know yet.  I have been seeing great prices on Amazon.com and TigerDirect.com.  I have been eyeing the Best Buy ads too.  We shall see.
Internet-enabled or "smart" TV's are here to stay, as stated in my article entitled "
Top 6 Product Trends of CES 2011
. Smart TV's are great not only for looking up things on the Internet as a family or at a party, but also because many of them have DLNA capability which allows you to retrieve music, video, and pictures from your computer and play them at your TV.  By adding Smart TV's around your house, you expand the possibilities of adding customize media to each room.
Interested in more about where today's TV's are headed?  I attended a conference in Los Angeles in the Fall last year entitled TV 3.0.  From that conference I wrote "
The Top 5 Trends in the Future of TV
".  What features are you most interested in having on your TV?
—