by Lori Cunningham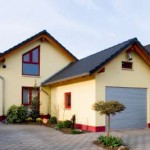 When preparing for a vacation, there is a lot of excitement about the destination, planned activities, and thoughts of planting wonderful family memories.  My family and I took a great family vacation this Summer to Disney World and Harry Potter's new theme park ( a part of Universal's Islands of Adventure).
We showed the kids the fun rides we would be riding on YouTube ahead of time to really build up the excitement and anticipation.  But in addition to all of the airplane travel, hotel booking, securing theme park passes, and packing, I began to worry about our home safety.  Our neighborhood is the target often of teenage burglaries and I wanted to ensure things were well locked down before trooping off to Orlando.  Here are some tips I follow and new ones I researched to help secure your home before leaving on vacation:
1. Stop your mail and have it delivered when you arrive back home. I love the convenience of stopping my mail online at USPS.com.  You can stop your mail anywhere from 3-30 days.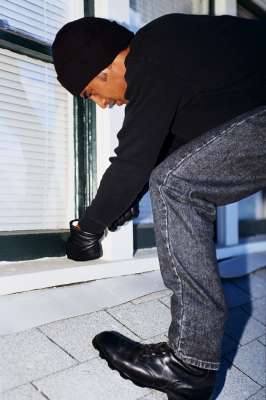 2.  Turn off your home computers to protect against unwarranted attacks.  Turning off your computers saves energy too.
3. Keep your dog at home to protect the house – ask a trusted neighbor to check on, walk, and feed your dog daily.
4. Ask the same neighbor to keep watch on the house and pick up any advertisements/flyer's. Sometimes advertisements can build quickly at your door, a sure-tale sign you're not home.
5. Remove all "hidden" outside keys (1.) If someone notices that your home looks deserted, they may start looking for hidden keys.  Installing a digital lock like Kwikset's SmartCode electronic deadbolts allows you to grant access to trusted neighbors and not worry if they lose the key.  This happened to me once when I was a teenager, I lost the key to the neighbors' house I was watching over and couldn't feed the dog!!!  Yikes!  Fortunately, they left one of their windows unlocked and I was able to climb through to feed the poor pooch.
6. Lock your windows! Double check to ensure every window is locked.  Believe it or not, windows are often overlooked by vacation-goers (like the family's house  I was watching!)  Buglers will try doors and windows first.
7. Don't mention anything on Facebook, Twitter, or other social sites/games (FarmTown, Farmville, etc.) that you'll be gone on vacation.  Ask a friend to tend to your online gardens so they don't wither!
8. Park a car in your driveway, but ask your trusted neighbor to move it for you every other day or so, giving the appearance that someone is home.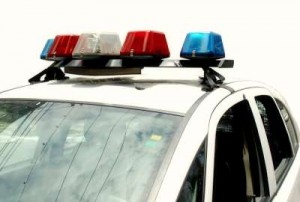 9. Give your trusted neighbor your contact number and tell them where you will be. I often tell a couple of neighbors we'll be out of town, but it makes sense to write down the info. as to where we are and when we'll return.
10. Tell your local police department the dates of your vacation, if you'll be gone for a week or more.  As time is available, they will make extra patrols of your neighborhood. (1.)
Fortunately, our home was safe and sound when we returned from Orlando.  We had an awesome vacation and I didn't even worry once about our home.  Oh, and for those of you wondering if the Harry Potter park is worth going to…the answer is YES!
Have some great tips to add about protecting your home?  Leave a comment to share.  Thanks!
1 http://www.batescountysheriff.com/help/vacation.aspx
images provided by: Microsoft Office.
I am a member of the Kwikset-sponsored SmartSquad and occasionally receive incentives to discuss issues related to home safety and security.