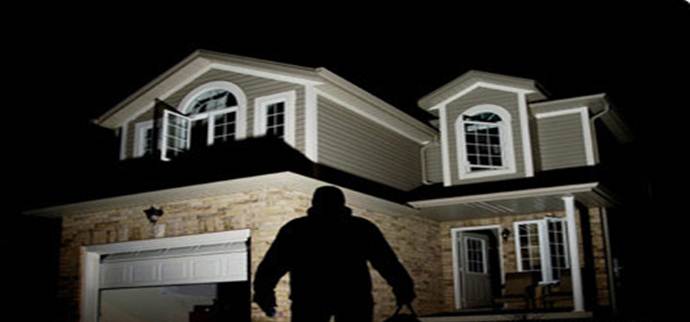 Ahhh, you made it to work on time.  Now all you have to worry about is the stresses of work deadlines, meetings, and e-mail's, right?  Well, not exactly.  With the downturn in the economy, it is no surprise that there is a rise in home burglaries.  Is your home safe?
With the recent outbreak of burglaries in my own neighborhood, I decided to investigate when most break-in's occur and how.  And more importantly, how to protect your home from uninvited intruders.
Be In The Know
Did you know that the average burglar is a teenage male that lives less than a mile away from the houses he burglarizes?  Here are some more startling facts:
Home burglaries account for 70.3% of all burglaries.
Burglaries accounted for $4.6 billion in lost property in 2008.
The average residence burglary loss is $2,079.
61.2% of burglaries were the result of forcible entry…32.3% occurred without force!  (Don't forget to lock those doors!)
34% of burglars enter through the front door! *
23% enter through a window on the first floor.*
22% enter through a back door. *
You're three times likely to be robbed if you don't have an alarm.
Nonetheless, many alarmed houses are broken into because owners didn't set their alarm.
What Can You Do?
Lock Your Doors and Windows.  OK, we all know this.  But 

inevitably, one door will get overlooked

.  Train your kids when they are young to always lock the door when they are done using it.  It just needs to become a habit.  I am pleased to report my kids (ages 5 and 8) are quite good at locking the door.  My husband on the other hand, uggghh, not as good.  So obviously, there is a hole in our home protection armor.
TIPS:       o Windows:  place metal or strong wood bars in the tracks of all downstairs windows and sliding doors.
o  Doors: consider purchasing SmartCode Deadbolts with Home Connect**.  Amongst its many features, you can program the lock to automatically lock a door 30 seconds after it has been opened.  Aha!  That will teach my husband!  Because the locks include a keypad, he can easily enter the code to re-enter.  Ensure every outside door should have a deadbolt.
2. Set Your Alarm. Again, another easy one.  For those of you with alarms, don't forget to use them!  For most people, remembering to set the alarm every time they leave the house is either 1.) a hassle or 2.) something they forget to do.  Your chances of deterring a potential thief dramatically decrease if the alarm is not set.
TIPS:      o  put a few hooks for your family's home keys right next to the alarm system.  Yes, the keys might be out of the way, but they will remind you to set the alarm when you leave the house.
o  call your alarm security company to see if they now offer additional ways to help ensure your alarm is turned on when you leave the house without you having to remember.
3.  Consider purchasing a surveillance camera(s). I have been amazed
at how prices have declined for surveillance cameras.  Considering the front
door and back door are the biggest targets, a camera positioned in these areas will give you the likeliest view of your potential intruder.
TIPS:         o  if you own a home alarm, check with your current alarm provider to see if they provide this surveillance features.
o  you can also buy wireless or wired cameras that can connect to your computer for monitoring.  Some surveillance software packages, like Logitech Alert, even allow you to observe your cameras from your smartphone.
4. Get a Dog. Believe it or not, there are open online forums you can read about "pro" thieves giving tips to want-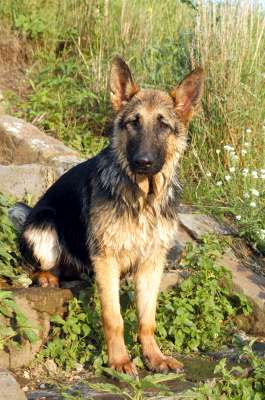 to-be robbers.  I know, I've read them!  If you can wade through all the bad language, you can really pick up some useful insight.  Thieves don't like dogs because 1.) they're noisy and 2.) their teeth are scary.
TIPS:       o  put a mean dog sign up on the front of your fence.
o  have a dog to back up the sign.
o  if you can, allow your dog to be inside while your gone.  If not, make sure he has full access to the side yard where your gate is as well as the backyard.
o  want to learn more about robbery strategies from the horse's mouth?  Just Google "best ways to break into a house."
5.  Answer the Door. The easiest way for a burglar to see if you're home or not is to ring the doorbell. If you don't answer, they figure there's no one home.  I know what you're wondering…"but what happens if I am home, will they force their way in?"  Most likely no.  They will be hiding somewhere in the neighborhood to see if you open the door.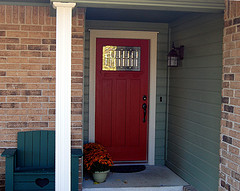 TIPS:        o  If you answer your door and there's no one there, close the door and cautiously look out a window from your upper floor or non-obvious window on the ground floor.  Most likely, the burglar will strike again at a neighbor's house.  Report any activity you see to the police as soon as possible.
o  Park a car in front of your house to give the impression that someone is home.
With the rise in home burglaries, it's best to take some time to ensure your house and family is safe.  You can't count on your neighbors to be home and catch suspicious activity for you.  Most likely, they are at work too.  In the "best ways to break into a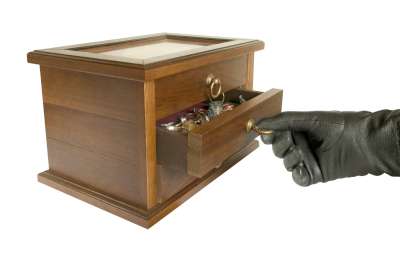 house" forum I visited online, I was surprised by the fact that most thief's don't care as much about the noise of breaking glass anymore. Thieves commented that breaking glass doesn't seem to be an alarming sound.  They recommended skipping the step of taping glass (so it doesn't make much noise when it breaks) because it's no longer necessary and it takes extra time.  They also suggested wearing everyday clothes or even an electrician's work clothes if possible.
These times are a changin'.  But with making proactive changes in your home and with your family's habits, you're less likely to be the next victim.
** I am a member of the Kwikset-sponsored SmartSquad and occasionally receive incentives to discuss issues related to home safety and security.
* According to a survey conducted in Pennsylvania:  As reported by Alarm.org: http://www.alarm.org/indinfo/quickfacts/index.html
Sources:
FBI: http://www2.fbi.gov/ucr/cius2009/data/table_07.html
http://www.alarm.org/indinfo/quickfacts/index.html
http://www.bankrate.com/finance/personal-finance/9-ways-to-protect-your-home-from-burglary-8.aspx