by Jason Tucker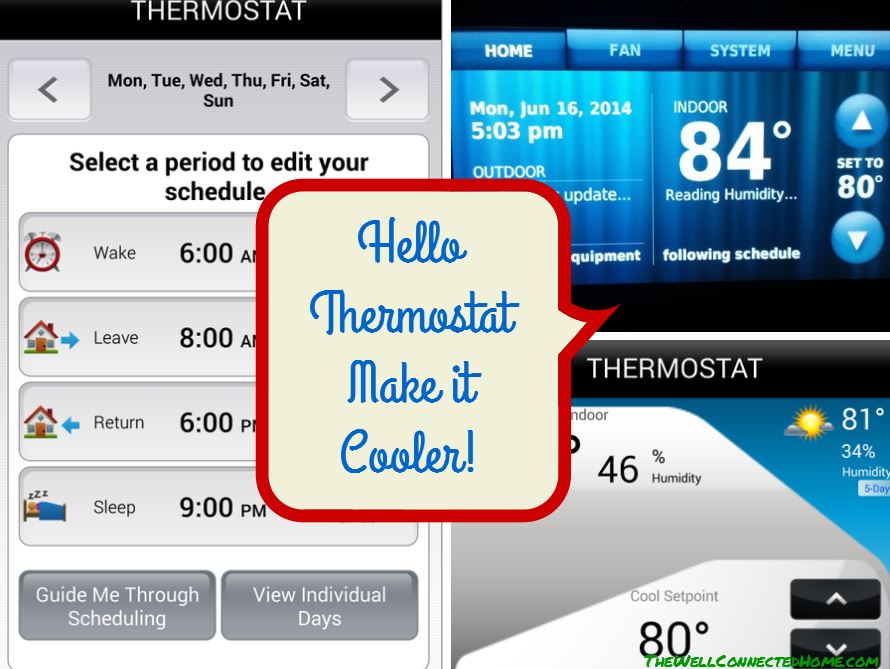 Ever Thought of a Thermostat with Voice Control?
Its time for a new thermostat in your house. The Honeywell Wi-Fi Smart Thermostat with Voice Control is a game changer! The new age in thermostats is here. Gone are the days of fussing with the settings on your manual thermostat dial or letting your house get too hot or too cold. With approximately 60% of the adult population in the United States with a smartphone, its now possible for people to manage their home utilities wirelessly with a simple touch of a button…or even better, the sound of your voice!

Features
Phone App

Once I connected the thermostat to my wireless network and registered my unit I was able to control the unit from the Honeywell Total Connect Comfort Android app. I downloaded and installed the Honeywell Thermostat app from the Google Play store (iTunes), logged in with my user account, and I was controlling my air conditioning from my smartphone within minutes.
Schedule

We live in a very warm climate area in Southern California so the thermostat is hard at work in my house. Someone is usually in the house throughout the day so the scheduling feature comes in handy. My wife set the schedule based on her needs from Morning, Noon, to Night. Right away she noticed that by setting the schedule, the house is more comfortable throughout the day.
Voice Control

I've controlled every thermostat in my life manually so it took me a couple days to get used to talking to my thermostat. "Hello thermostat, make it cooler" is a new phrase in my house. A couple seconds later you hear the A/C kick on and its off to the races. Its really that simple. There is a quick tutorial on the unit itself or online that shows you how to talk to your thermostat.
 Other Features Include:
Customizable screen – choose any color that fits your room best
Learns your heating and cooling cycle times to ensure you have the right temperature at the right time
Alerts you of high temperature in your home as well as when it's time to change your filter
Tells your your indoor humidity
Total Connect Comfort App 
Using the Honeywell Total Comfort Control App, you can easily control your comfort from your fingertips.  And any family member can use it from their phone.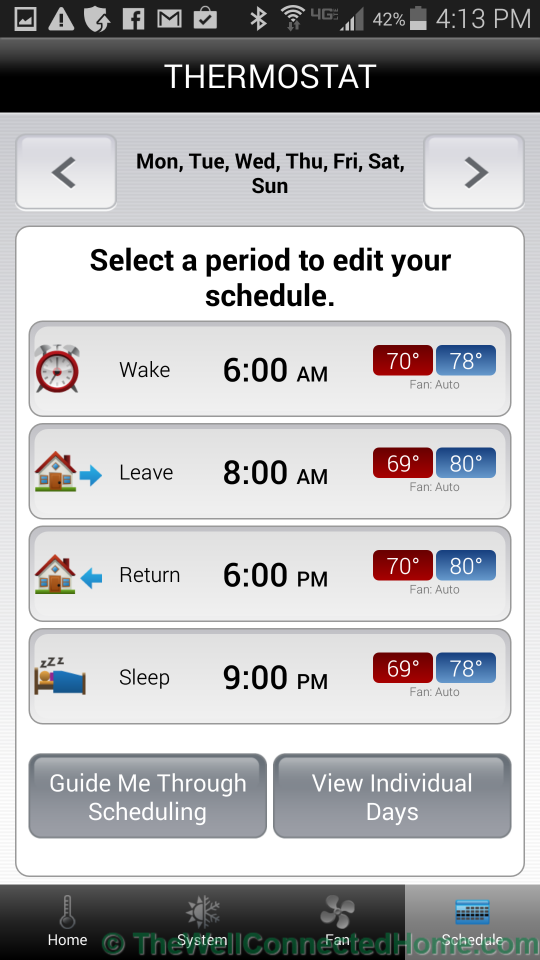 You can set up a daily schedule for the week to keep your temperature at just the right temperature…whether you're in your home…or across the world!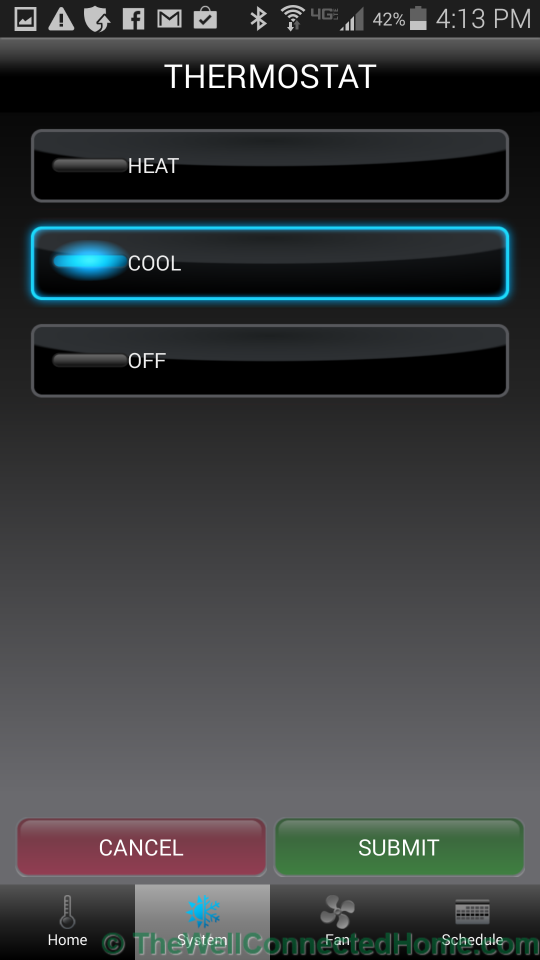 Afraid you left the air conditioning on before leaving for your 10 day trip?  Just check your app to see…and turn it off with a click of the button.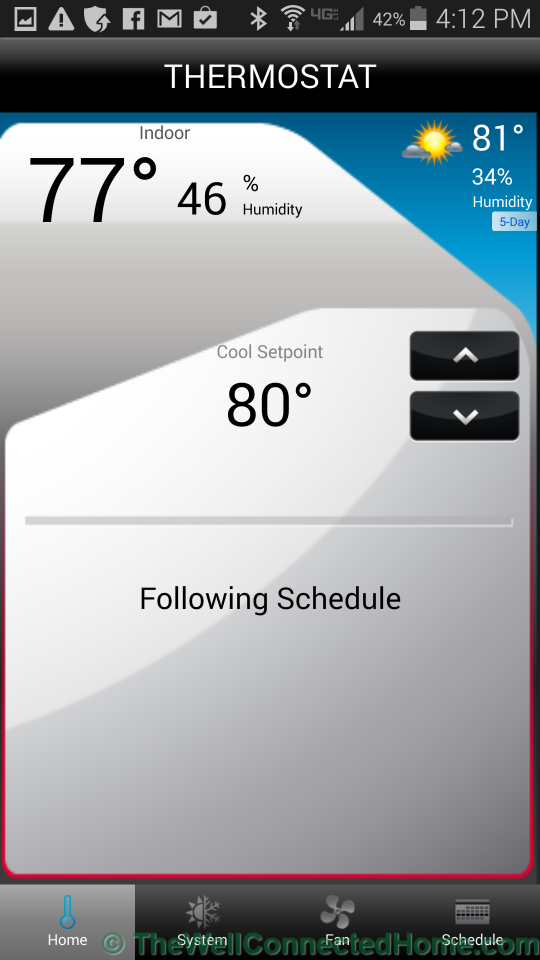 Anytime throughout the day you can check your indoor temperature and the outside temperature to see how your house is adjusting.
Installation
For this review I have installed and tested the Honeywell RTH9590WF Wi-Fi Smart Thermostat with Voice Control. I have a Goodman 5 ton air conditioning unit cooling a 2300sq ft two story home. I am using a Samsung Galaxy S5 smartphone to control the thermostat. The only experience I have with installing thermostats was in the late 1990's when the thermostat failed in my first condo, but that was a long time ago.
My first impression when I opened the box was "Is that all there is?"  Historically people are used to opening a box and having cables, batteries, power adapters, more cables and instructions fall out into their lap. There were just a few instructions and the thermostat unit itself. The instructions pointed me to their support website so I spent 10 minutes watching product demonstrations and the installation videos. The installation videos provided by Honeywell online are some of the best installation instructions for a technical product that I've ever used. I'm not an air conditioning installer and know relatively little about air conditioning systems. The videos made this installation a breeze.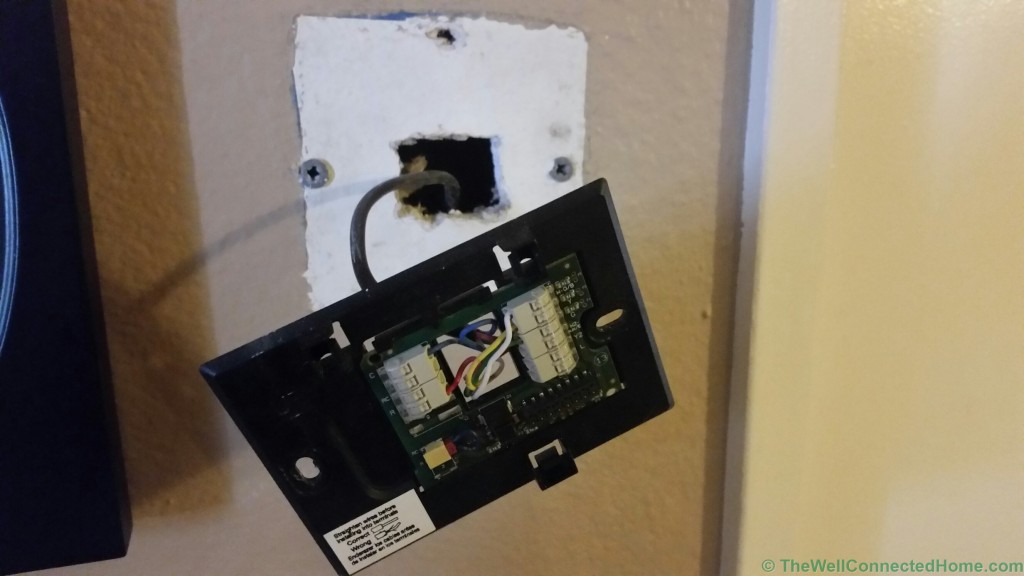 From start to finish this installation took me approximately 45 minutes to install this Honeywell thermostat. This included removal of the old unit, labeling the wires, installing the new unit, connecting it to the wireless network, and programming the settings.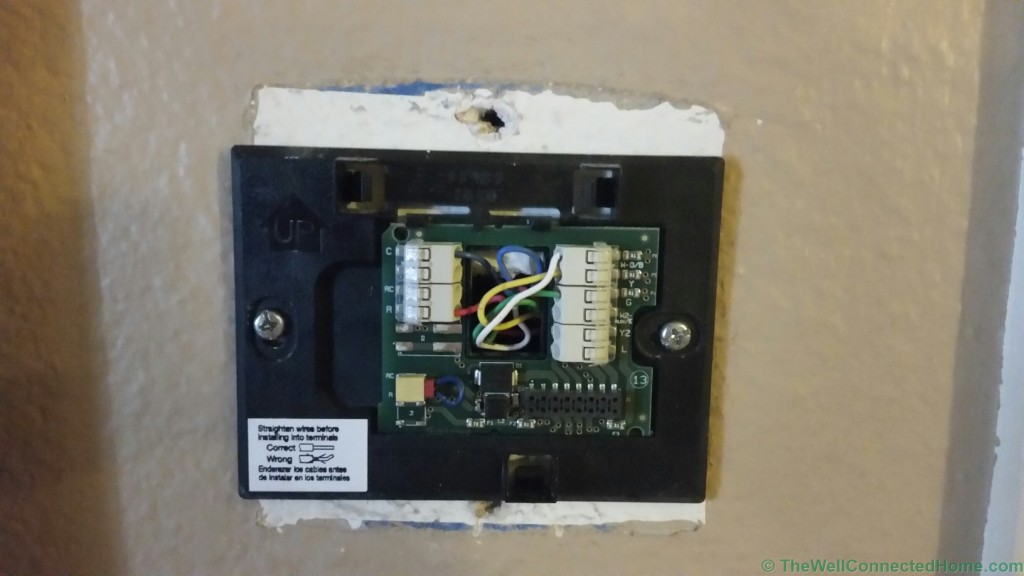 Watching the youtube videos and my experience with using computers helped me along the way. You can expect up to 45 – 90 minutes depending on your pace and experience level with electronics and computers.
Here's the 8 minute Honeywell YouTube video I used to install my Honeywell Thermostat with Voice:

After installing your Honeywell Wi-Fi Thermostat with Voice Control, enroll your thermostat with your home's WiFi network and register it with Honeywell.  This two minute video shows you the steps…

The Honeywell RTH9590WF Wi-Fi Smart Thermostat with Voice Control sells for $270.08 through Amazon.
A Homeowner's Perspective
The Honeywell Thermostat with Voice Control works great when away from home too.  When we went on a vacation a few weeks ago we turned the unit off while we were on the road using our phones. On our way back home we turned the air conditioning on with our phones so when we walked into the house we were greeted with a nice and comfortable home. The android app remote control feature gets used frequently as the thermostat is upstairs and we spend most of our time downstairs.
The coolest part of having this unit was when family came over and said "Oh cool! What is that?" I would spend a couple minutes showing them the temperature controls, schedule, setting the different colors (to match paint scheme), and the neat voice controls. When a family member asked the thermostat "Shall we play A Game" and it didn't respond, I was grateful we didn't start a nuclear war (See 1983 movie War Games for reference). However, the voice commands are simple. "Hello Thermostat, Welcome to my home!"
* I was given a Honeywell WiFi Thermostat with Voice Control in exchange for my honest review.  All opinions and temperature settings are my own.